More than 1,000 years ago during the prosperous Tang dynasty, whenever a scholar passed the imperial examination and became a jinshi, a polo match would be held to celebrate. The jinshi would don custom-made circular-collared, knee-length, blue silk jackets with flower patterns, long boots, and a long horn-decorated hat while riding horses and displaying their skills on the field.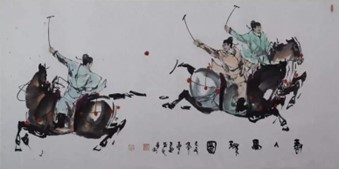 As the Tang Dynasty declined, Europe, on the other hand, witnessed a boom in equestrian activities, with horse riding and horse racing becoming the new excitement for nobles to flaunt their horsemanship. In 1174, a horse racing course was established in London where many royal and noble figures would attend, donning magnificent outfits. The gentlemanly hunting outfit gradually evolved into a comfortable, fitted breeches and turned into a special equestrian dress for the nobles. In the 16th century, Austria, Sweden, Italy, and other countries established equestrian training schools solely for nobles, depositing the label of the "king's sport." Modern equestrianism began its European origin from this period onwards.

Horsemanship clothing, as rigorous and noble as an aristocrat
Modern equestrian competitions include obstacle course, three-day competition, and dressage, and the outdoor equestrian sports clothing required for each competition is different. The knight suit for the obstacle course is a bit like a tight casual suit, which is evolved from the hunting suit, and it looks very gentlemanly. Men generally wear light-colored equestrian T shirts and white ties, and women generally wear high-necked shirts and no ties. Generally, knight uniforms with dark tops are the most common. As for red knight uniforms, equestrian organizations in some countries stipulate that only those who have won individual championships in national competitions can wear them.

When participating in the three-day eventing (cross country) activity, riders must wear protective vests that have buckles at the shoulder and waist, with a back shield to protect their spinal cord. Animals that participate in the dressage activity are dressed up like nobles in the most court-like manner. Riders and horses are dressed up beautifully, with glossy horse fur that shines like silk and a fancy mane that is plated into braids. Race-goers wear black wide-brimmed top hats, tails, white riding pants, and high boots. Competing military and police officers may wear their uniforms. With a relaxing melody, riders and horses perform a variety of coherent movements, changing colors, and elegant dance steps. Although the sport used to be a royal game, it now becomes a mass sport project, giving full play to the energy, grace, and the high cultivated manners of gentlemen and ladies, emphasizing their elegance and nobility.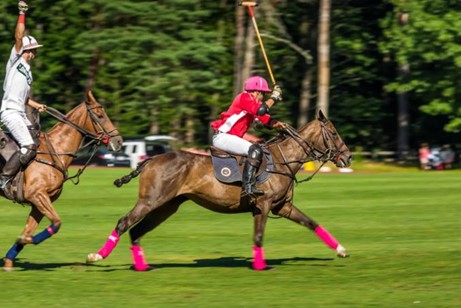 Horsemanship clothing design behind equestrian sports
Equestrianism was first popular in the court. Both participants and spectators were naturally very particular about their attire, which reflected identity, status and artistic taste. From the very beginning, horsemanship clothing was tailored by skilled craftsmen. Modern equestrian is still a sport that combines sports and art, and it is also the most elegant and elegant sport in the Olympic Games. Every competitor in the equestrian competition must carefully design his own competition attire. It is such elegance that the equestrian arena also attracts royal families and nobles from all over the world to participate. In 1971, Princess Anne, the sister of Prince Charles of the United Kingdom, won the European Equestrian Championship, causing a sensation in England. In modern times, every Olympic equestrian has his own personal tailor. The competition on the field is not only about people and horses, but also the costume masters behind each contestant, so that after the official competition, the equestrian competition has to judge a best-dressed award separately.
The creativity of outdoor equestrian clothing is not just for competitors; spectator clothing can be even more interesting. For example, the Melbourne Racing Festival in Australia requires all women who enter to wear hats, resulting in hats becoming the main attraction of the horse race. Dubai's racing festival is the same, so the organizers held a highly participatory fashion competition, with awards for the best dressed lady, the best dressed couple, and the best hat. Therefore, various stylish, original, and elaborately-designed outfits have become a major spectacle at the Dubai Horse Racing Festival.